We design experience
First, we analyze all contact points between the user and the brand. We take a wide-perspective approach towards each project and when we think interface, we think outside the box.
We use our knowledge
E-commerce is the focal point of our competence. Our portfolio includes numerous projects executed for companies representing FMCG, car, finance, or construction industry.
We listen
We ask, we listen, and we test. Users are involved during the entire research process – starting with recruitment to analysis reports and specific solutions recommendations.
We navigate in all conditions
We have the complete know how at our disposal, when it comes to user experience, design, ux writing, strategy and analysis. Various project processes are our specialty and we can easily adapt to different needs our clients may have.
E-Commerce
Our offer includes e-commerce implementation and redesign. In particular, based on Magento and Prestashop platforms.
Websites
We develop complex corporate, financial or FMCG websites. They are multilingual, intuitive and feature thought out functions.
Landing page
We develop landing pages for campaigns and extensive lotteries. Our interactive activation pages engage users.
Intranet
We develop complete systems for company's internal communication. Easy to operate, they improve everyday work and bring people together.
Tools to support work
We implement creative solutions to organize company's processes. They improve project-related communication and are true time savers.
Mobile app UX/UI
We develop useful mobile app interfaces. They are convenient, easy to use and have attractive design.
What are we good at?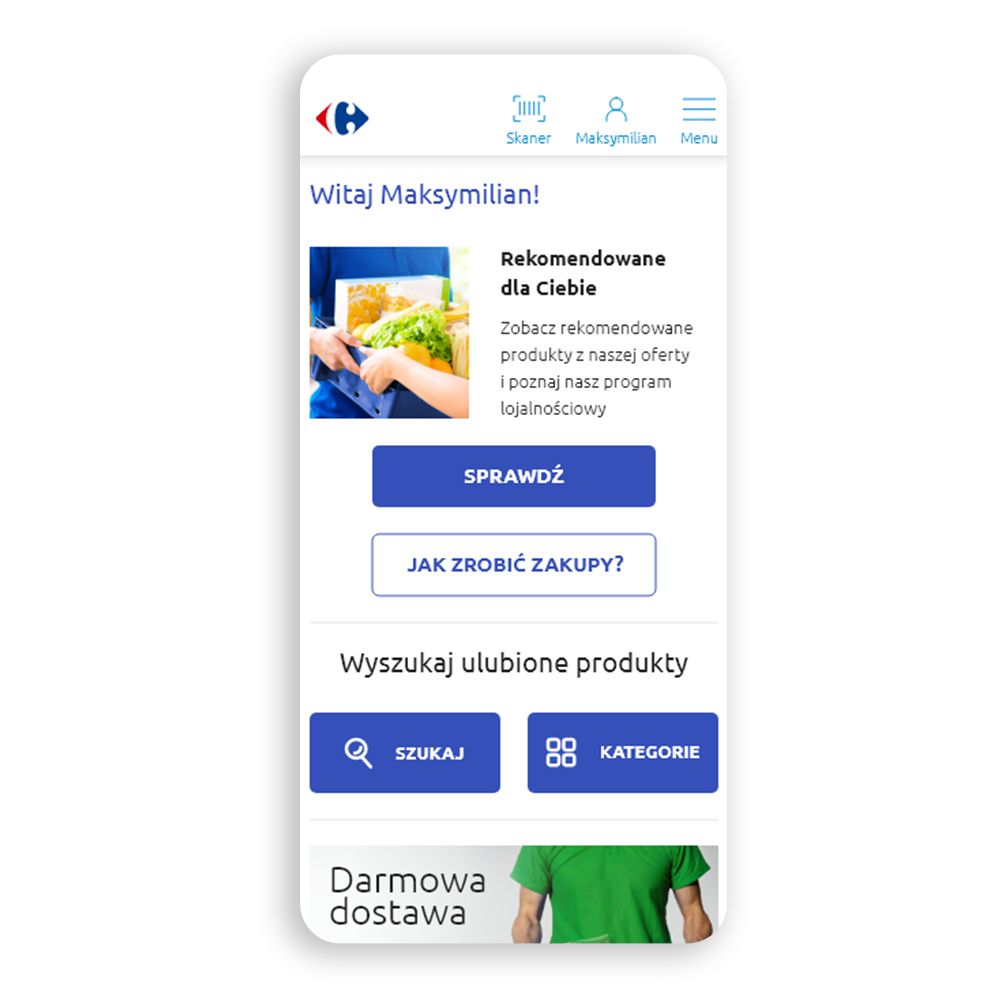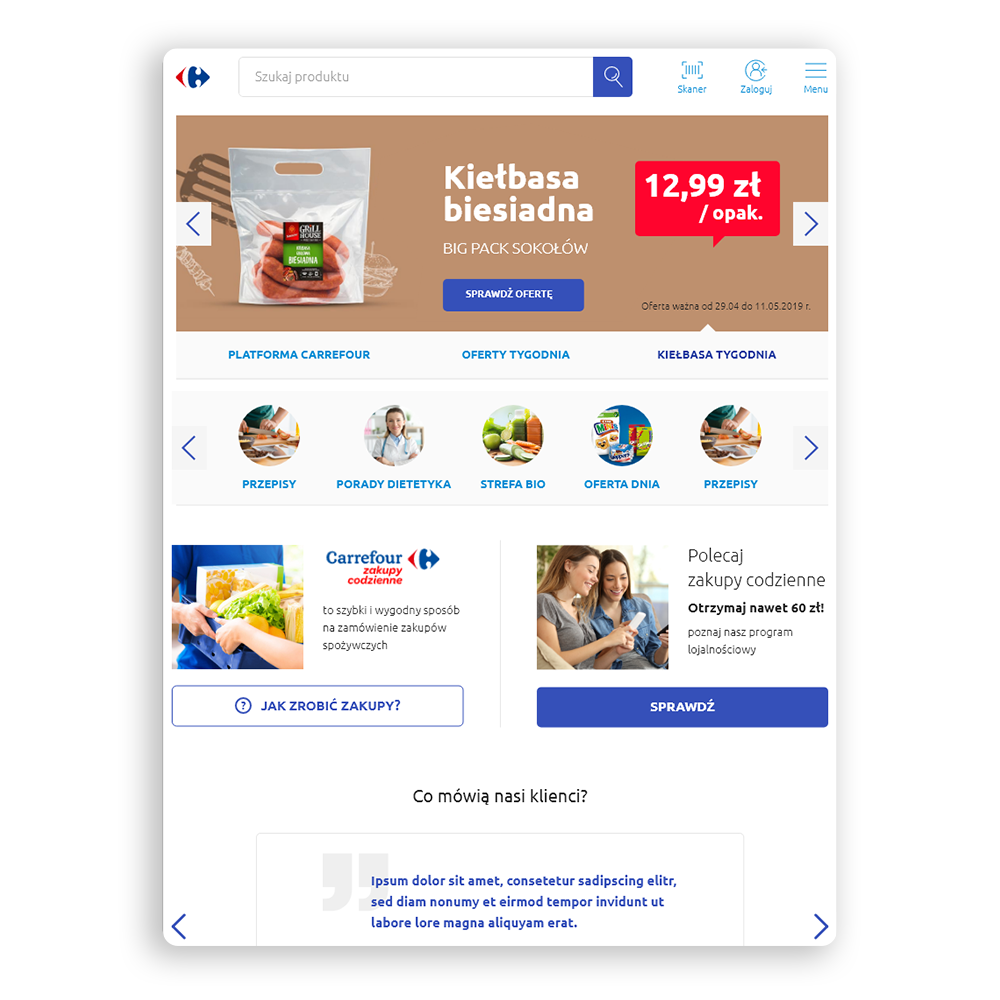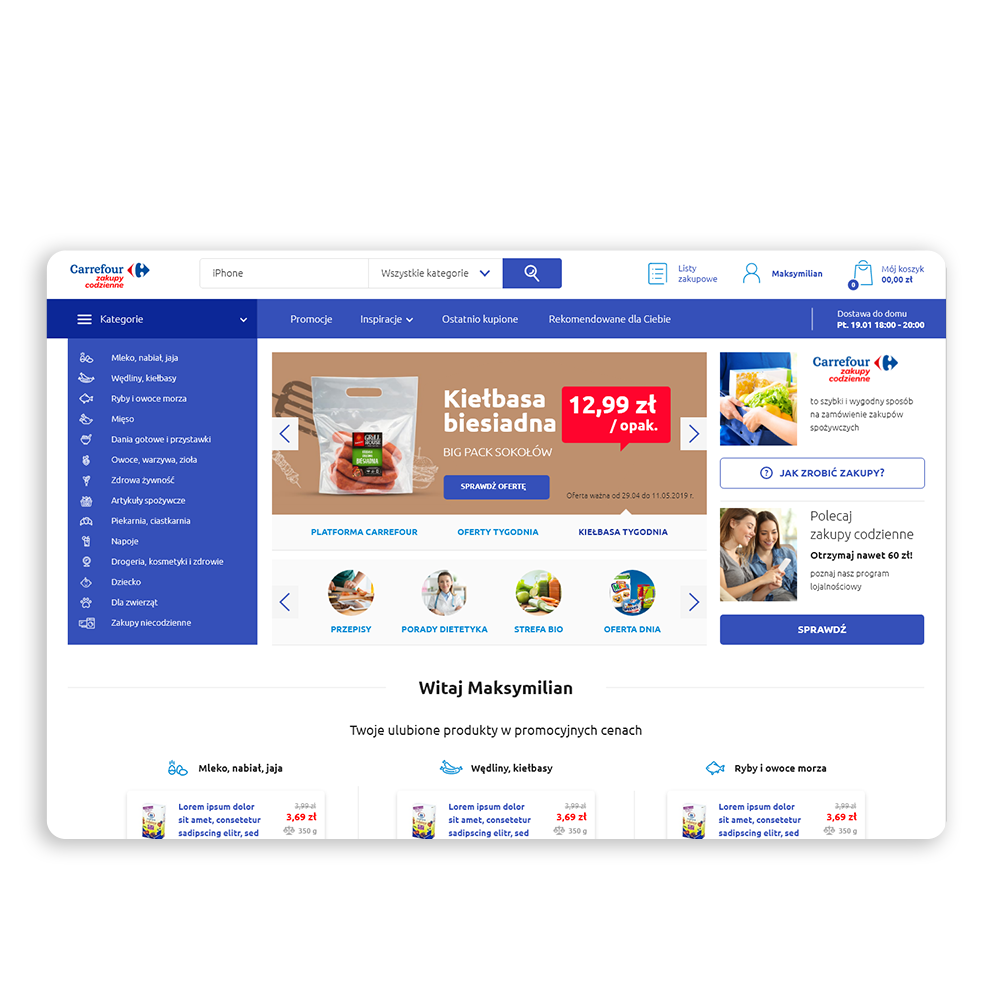 Everyday Shopping Carrefour
(Progressive Web Application)
Together with Carrefour we redesigned the Everyday Shopping website; we implemented numerous innovative solutions, for example price display, offer personalization and path to purchase. We adapted the store to the new implementation technology, called PWA. Our challenge was to introduce new functions, essential for business purposes, and translate them into a positive experience for users who visit the e-store. Improving users' experience at the interface level and the entire purchase process level was another key task.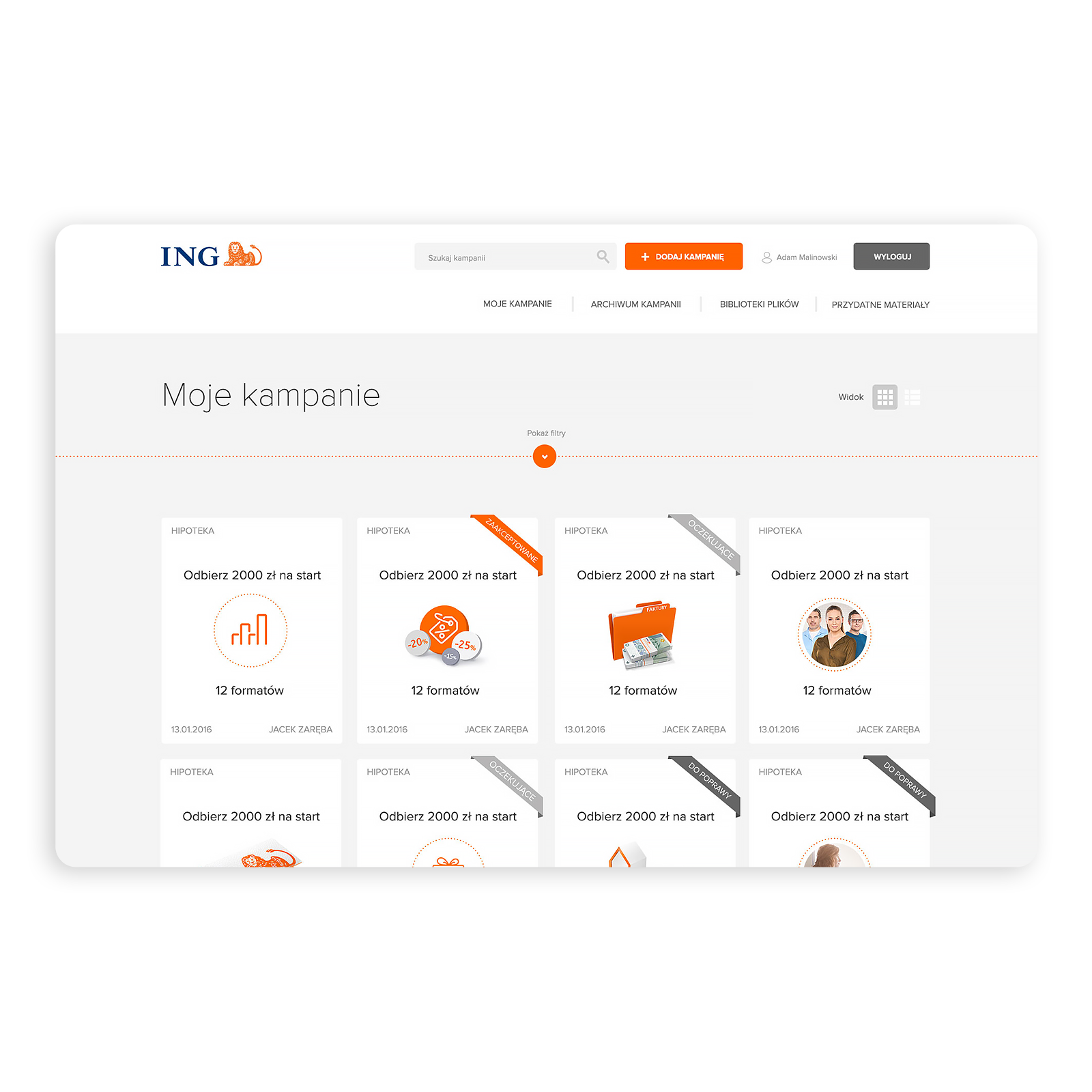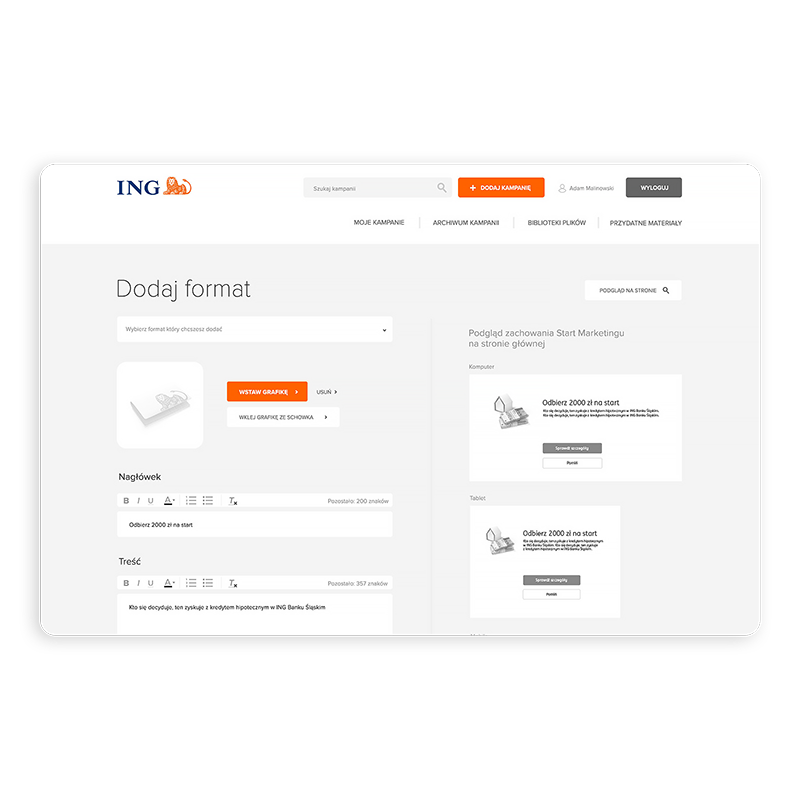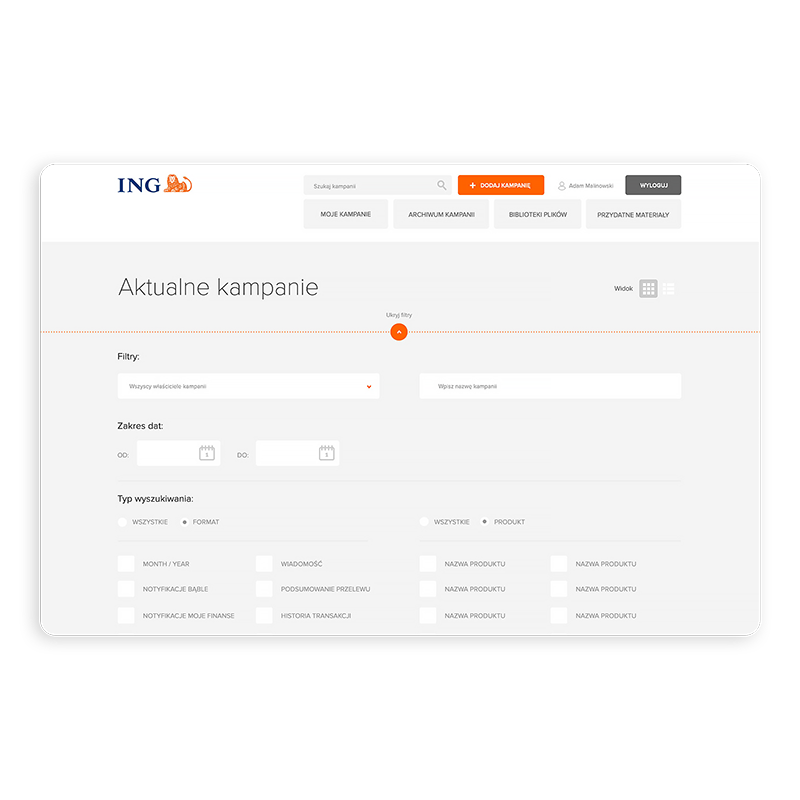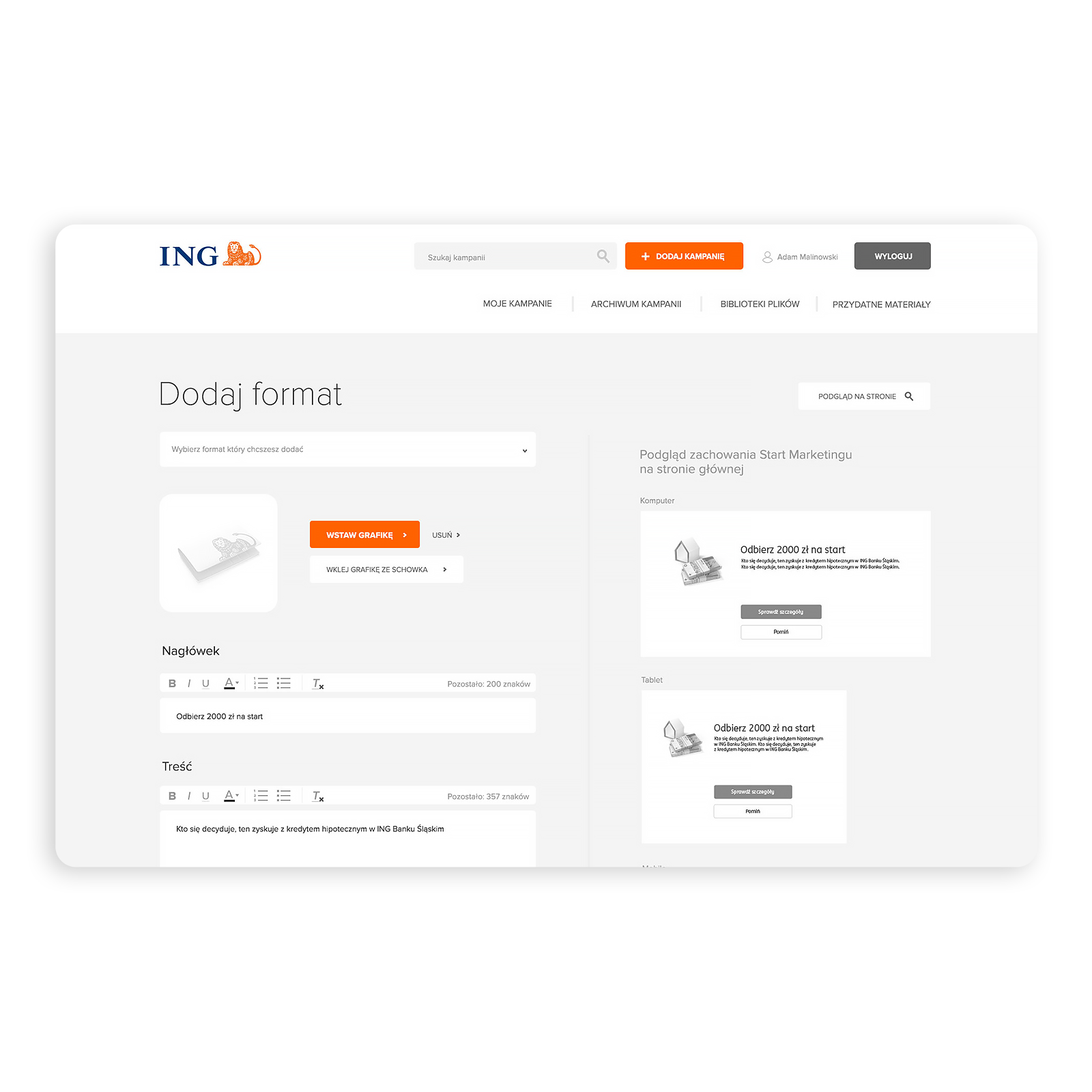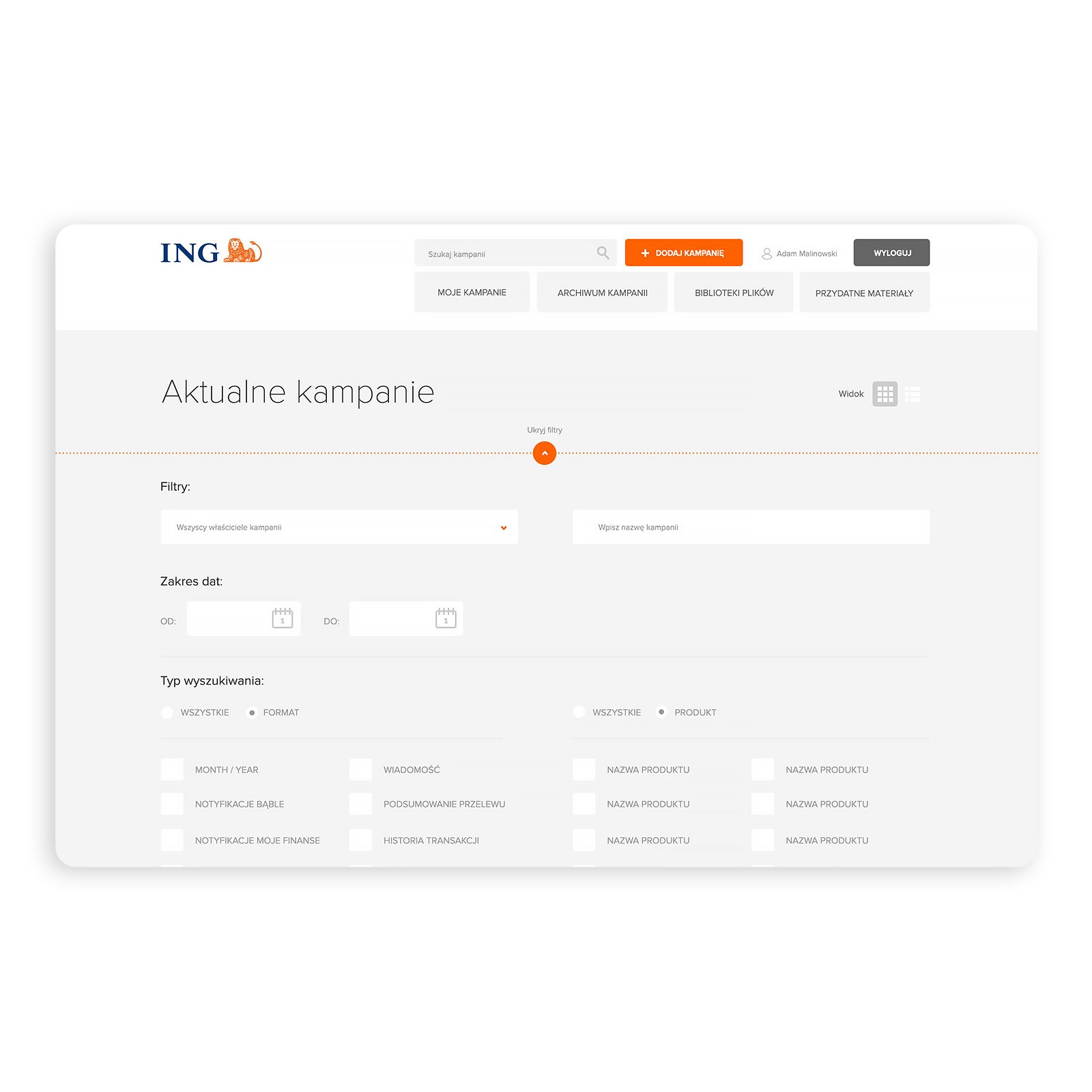 System for creating advertising creations
We helped ING, one of the largest banks in Poland, to develop a platform which enables to create media for web and mobile campaigns. We developed a tool people responsible for marketing campaigns can use to independently create banners and other marketing media in various versions, adapted to bank's website and mobile application. Additionally, the tool helps to manage campaigns and enables media exchange between managers.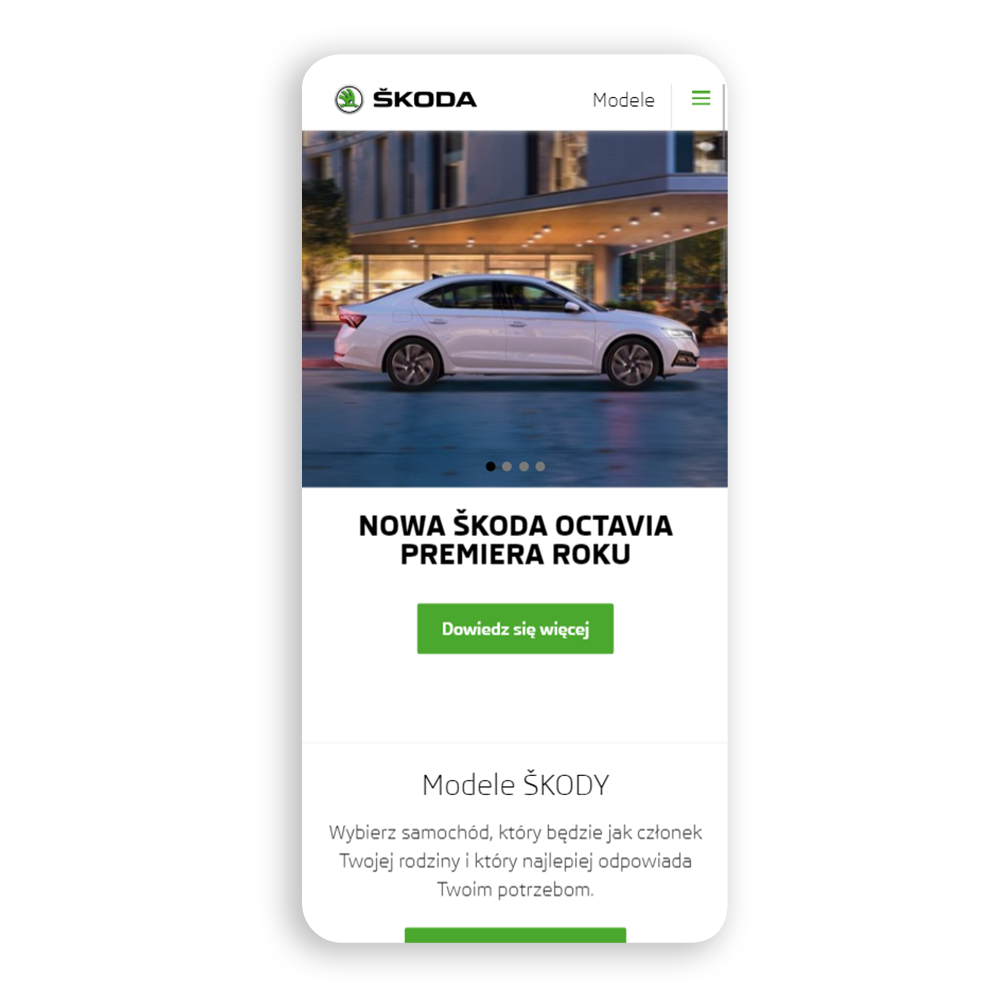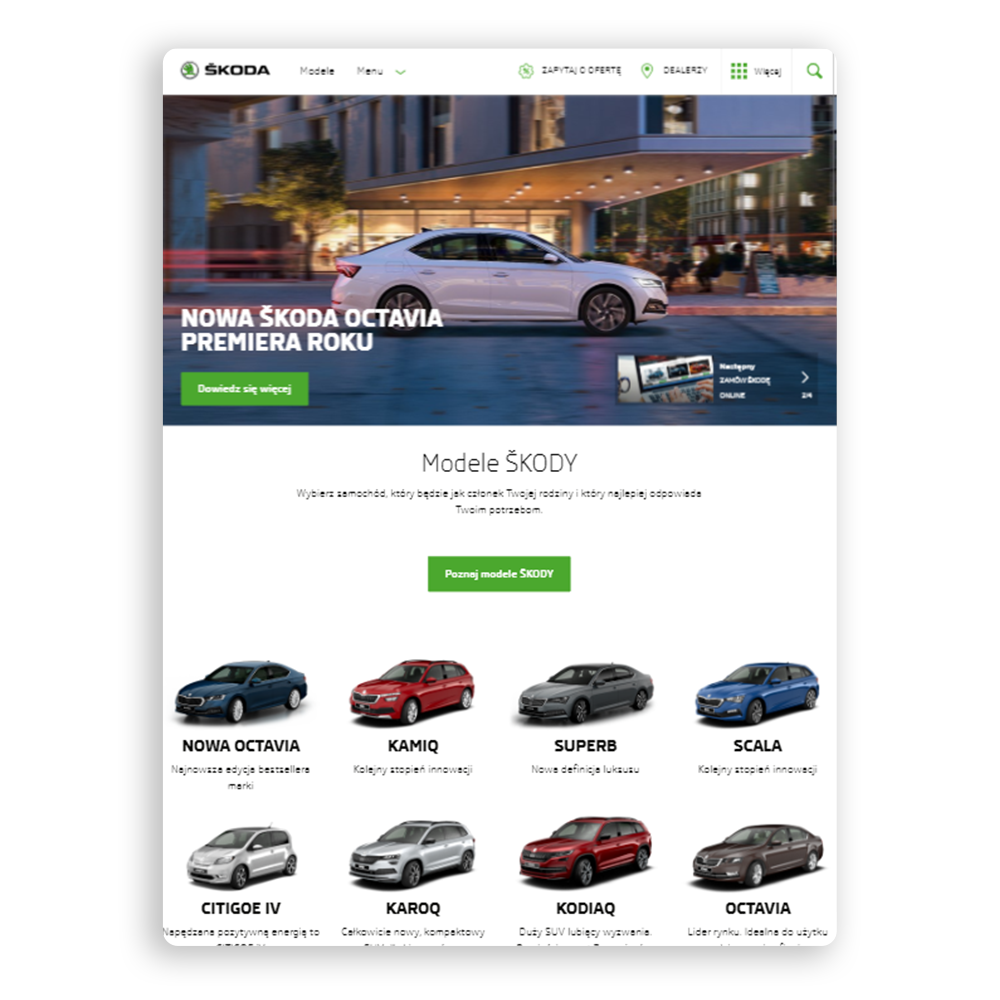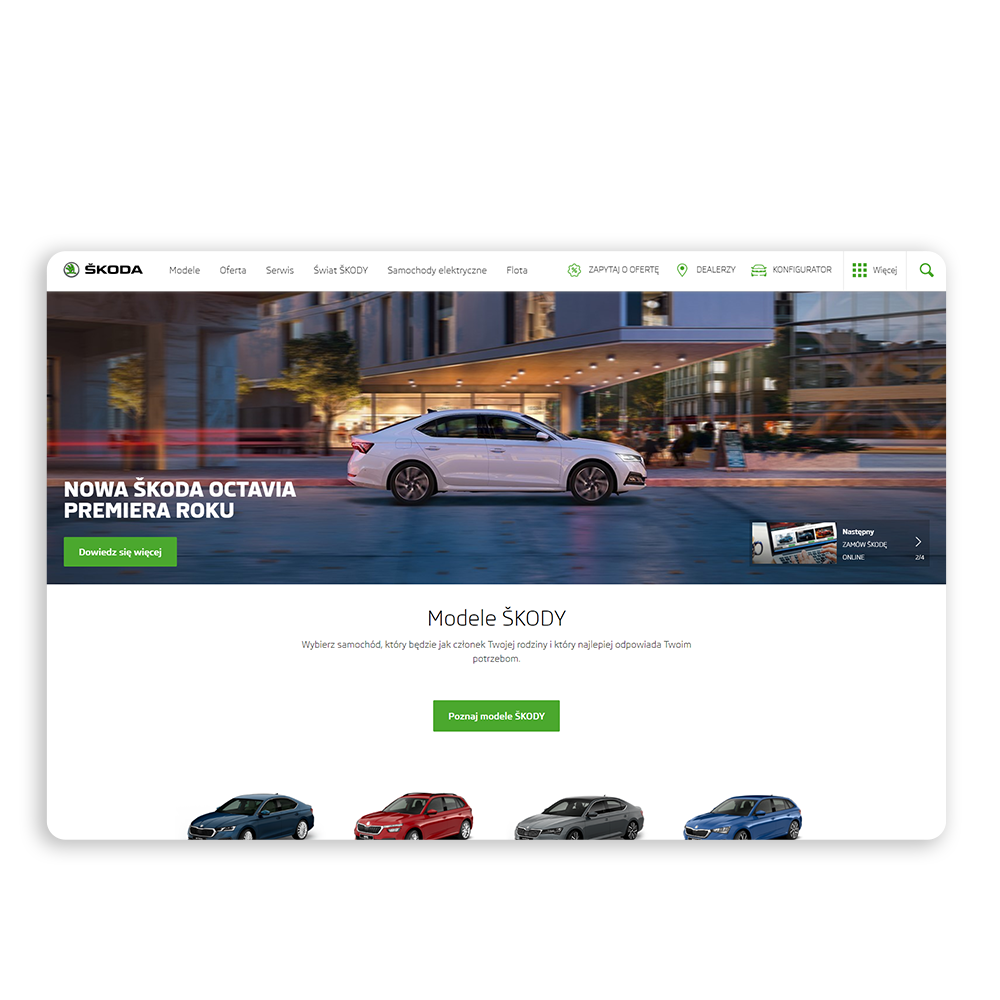 ŠKODA service optimization
We have been working with SKODA Polska for 12 years. Based on data analysis collected through Google Analytics and video session regarding users' behavior, we created prototypes for new content architecture. We used eyetracker to test new versions of the website screens. Our next step, after we launched the new version of the website, was its constant optimization based on the A/B tests, Google Analitycs quantitative data and HotJar qualitative data. Video materials from users' sessions on the website helped us understand which areas were problematic for our users and still required optimization.
Our projects are excellent in every detail.
We would be happy if you saw them all.
We are open to various forms of cooperation and can flexibly adapt to your needs.
You can pick one particular service, use chosen services from our offer, or go through the entire design process with us.
We discover
Analysis
Competitor Analysis
Audit
Quantitative research
Qualitative research
Eyetracking
Workshop before the kick-off
We define
Customer journey
User flow
Work schedule
We design
Information Architecture
LoFi/HiFi mockups
Prototypes
Usability testing
UI design
We deliver
Project execution based on developed material
























Do you need specialists who can change your idea into a useful product?
Contact Wincenty!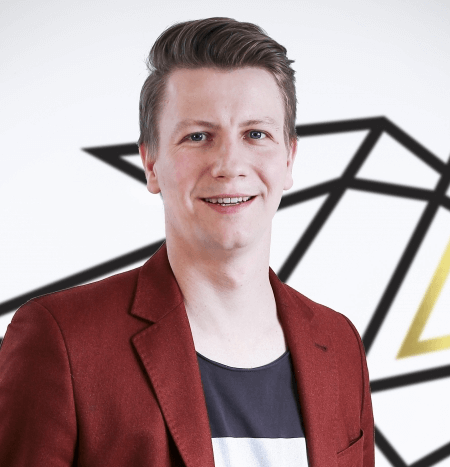 Wincenty Kokot
Business Development Director