What projects have we completed?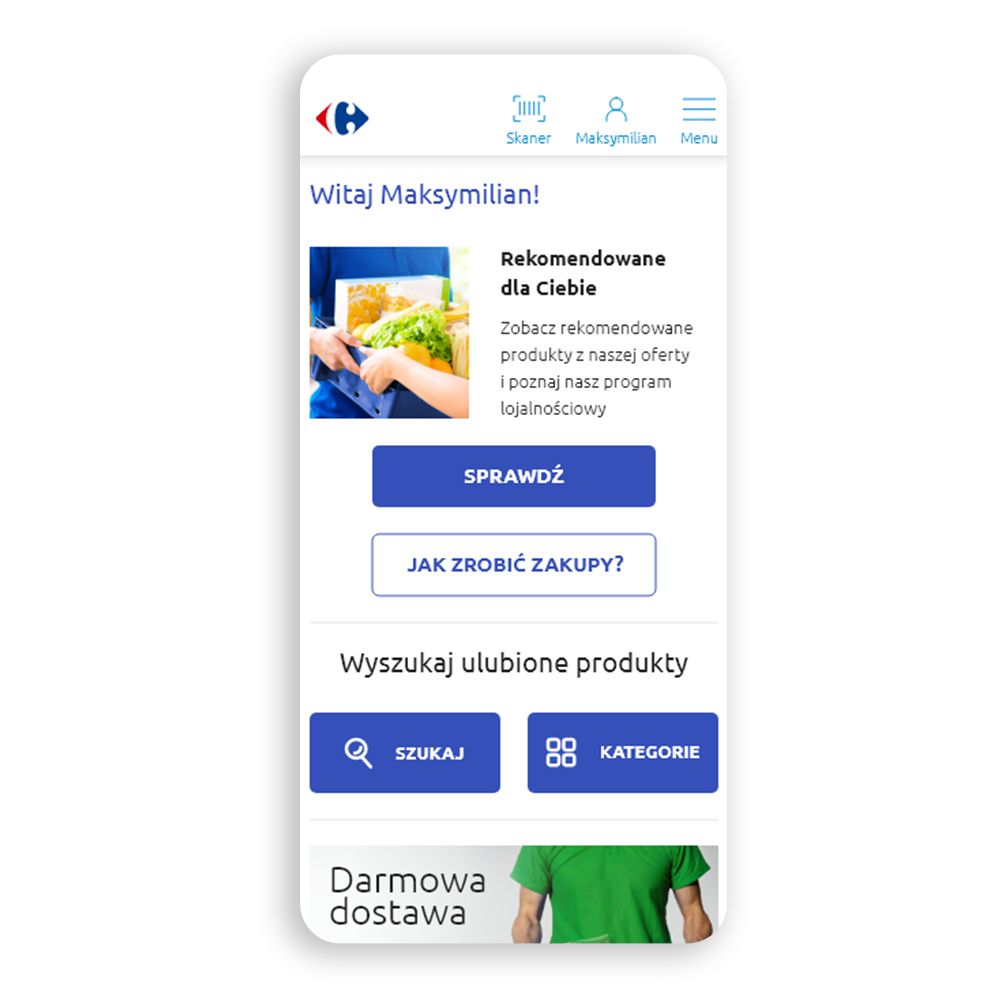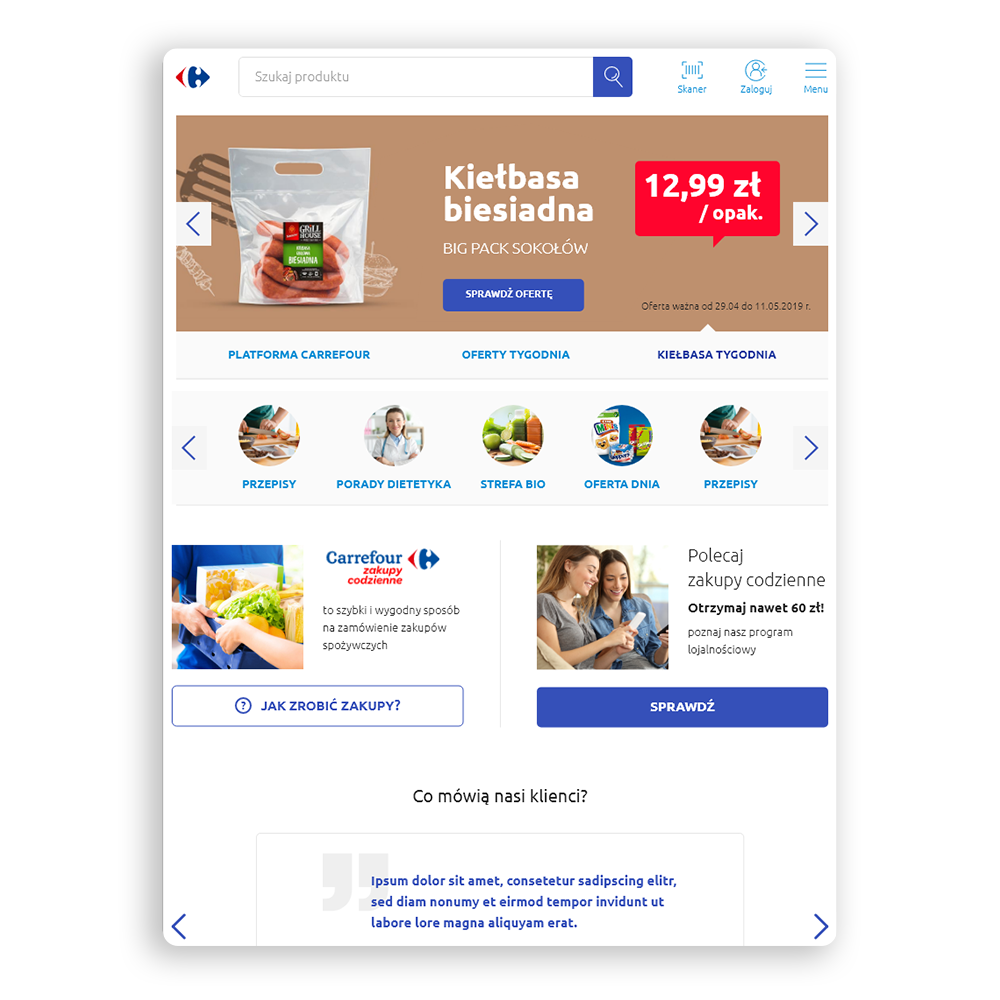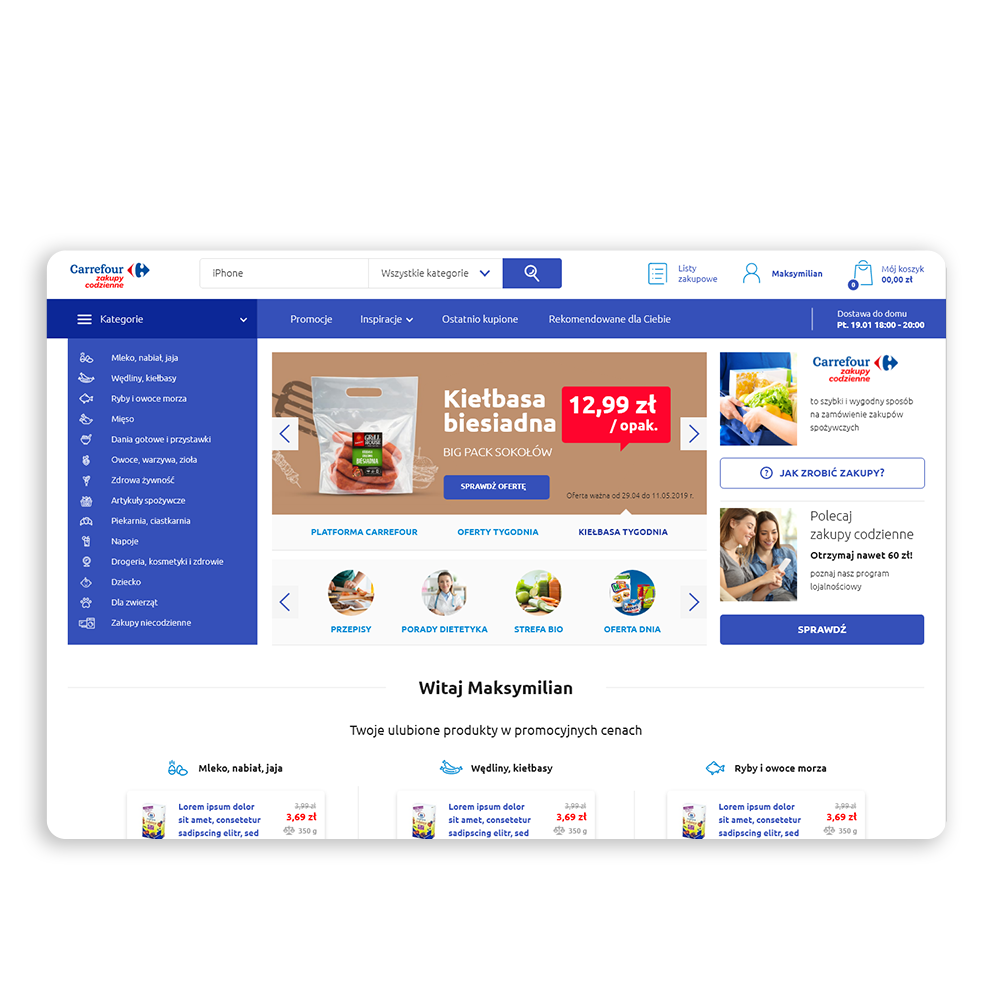 Everyday Shopping Carrefour
(Progressive Web Application)
Together with Carrefour we redesigned the Everyday Shopping website; we implemented numerous innovative solutions, for example price display, offer ŠKODA service optimizationpersonalization and path to purchase. We adapted the store to the new implementation technology, called PWA.Our challenge was to introduce new functions, essential for business purposes, and translate them into a positive experience for users who visit the e-store. Improving users' experience at the interface level and the entire purchase process level was another key task.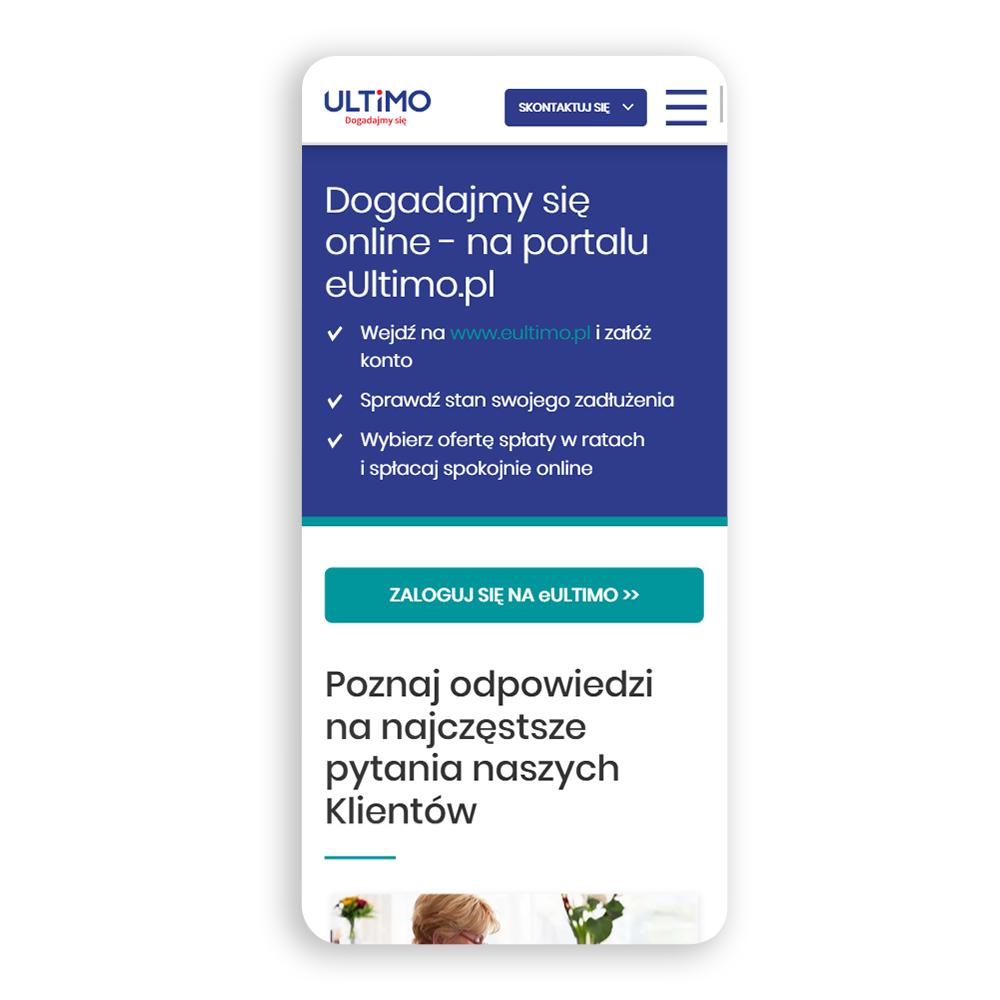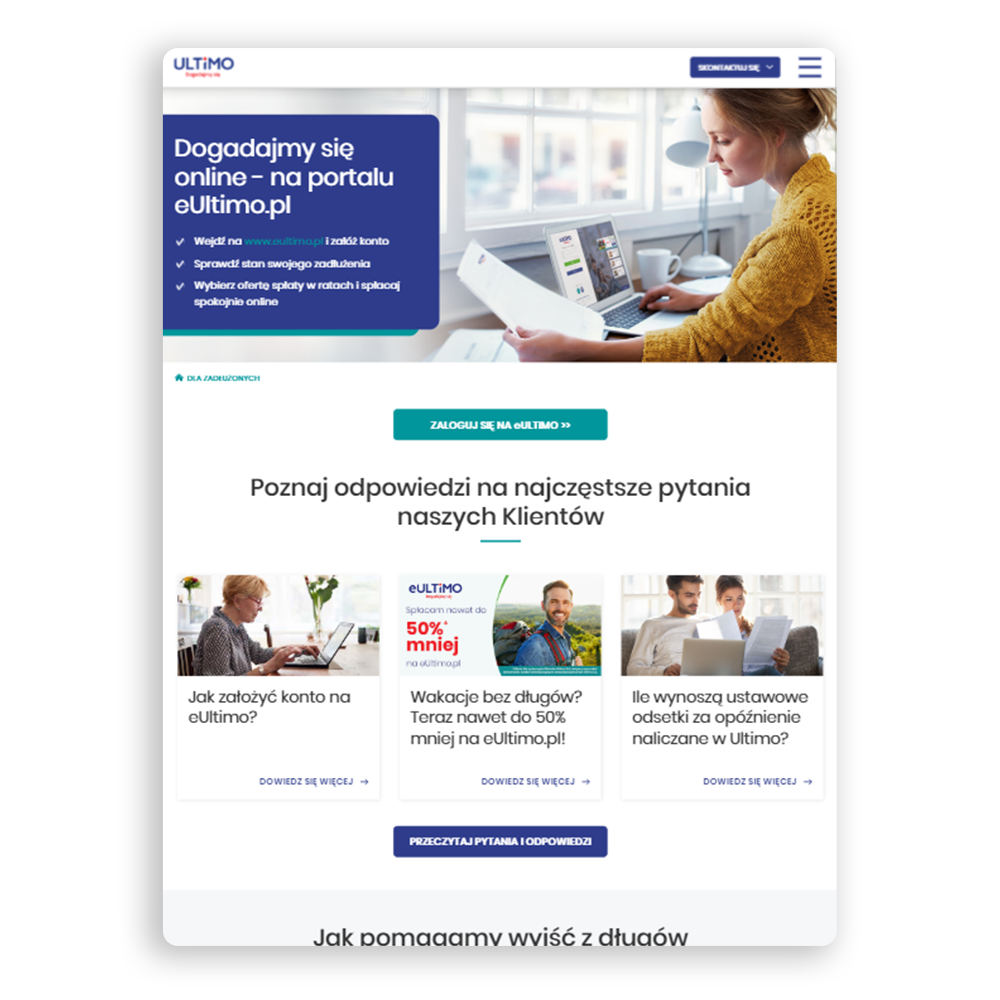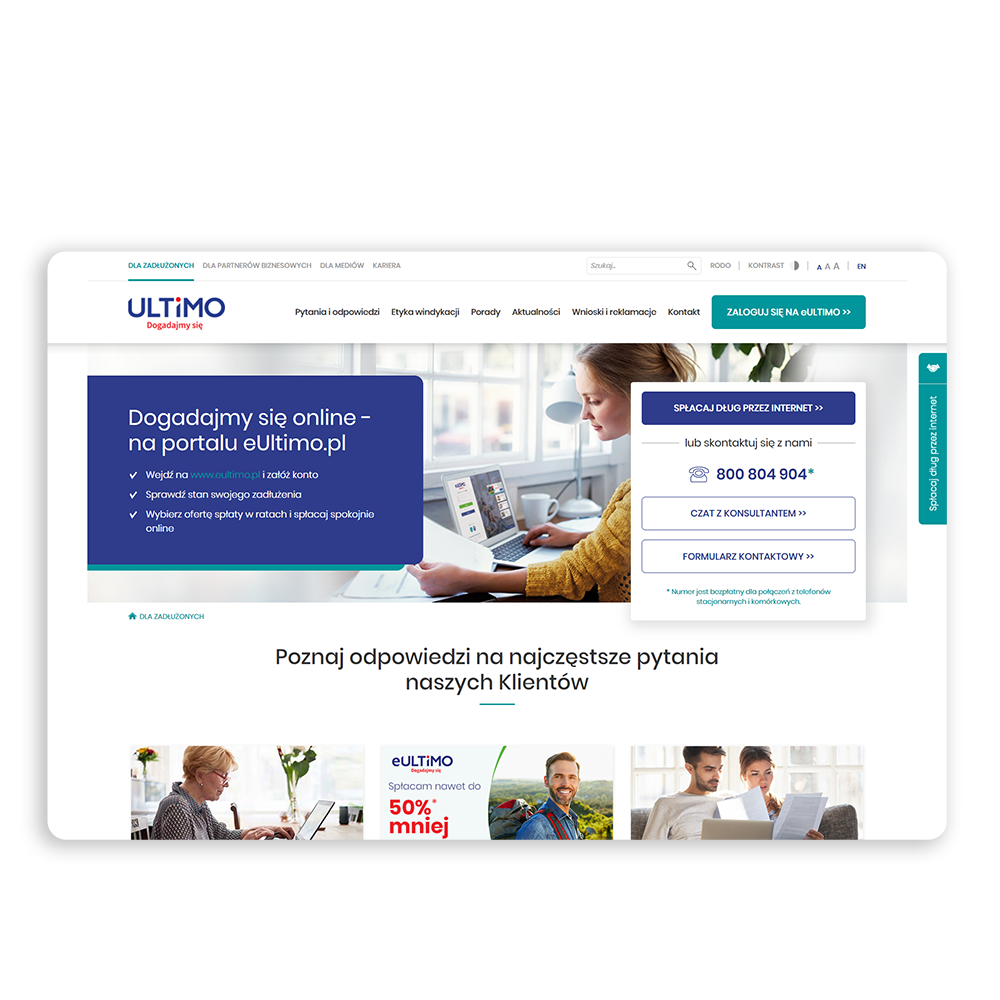 Ultimo service
We kicked off our project of redesigning the Ultimo platform by conducting a full-day workshop with the company's employees. During the workshop we defined the structure of the new website, and the characteristics of the industry and users. Then, based on the in-depth knowledge we gained during the workshop and also based on good practices, we developed a prototype and a graphic design. Now the expanded website gives easier and faster access to all necessary information. We introduced a clear division into four groups of website recipients, yet the website remained consistent. The new website generates more confidence and provides comfort. We were also given a task to facilitate contact with the consultant and generally improve the intuitiveness of the website's structure and navigation.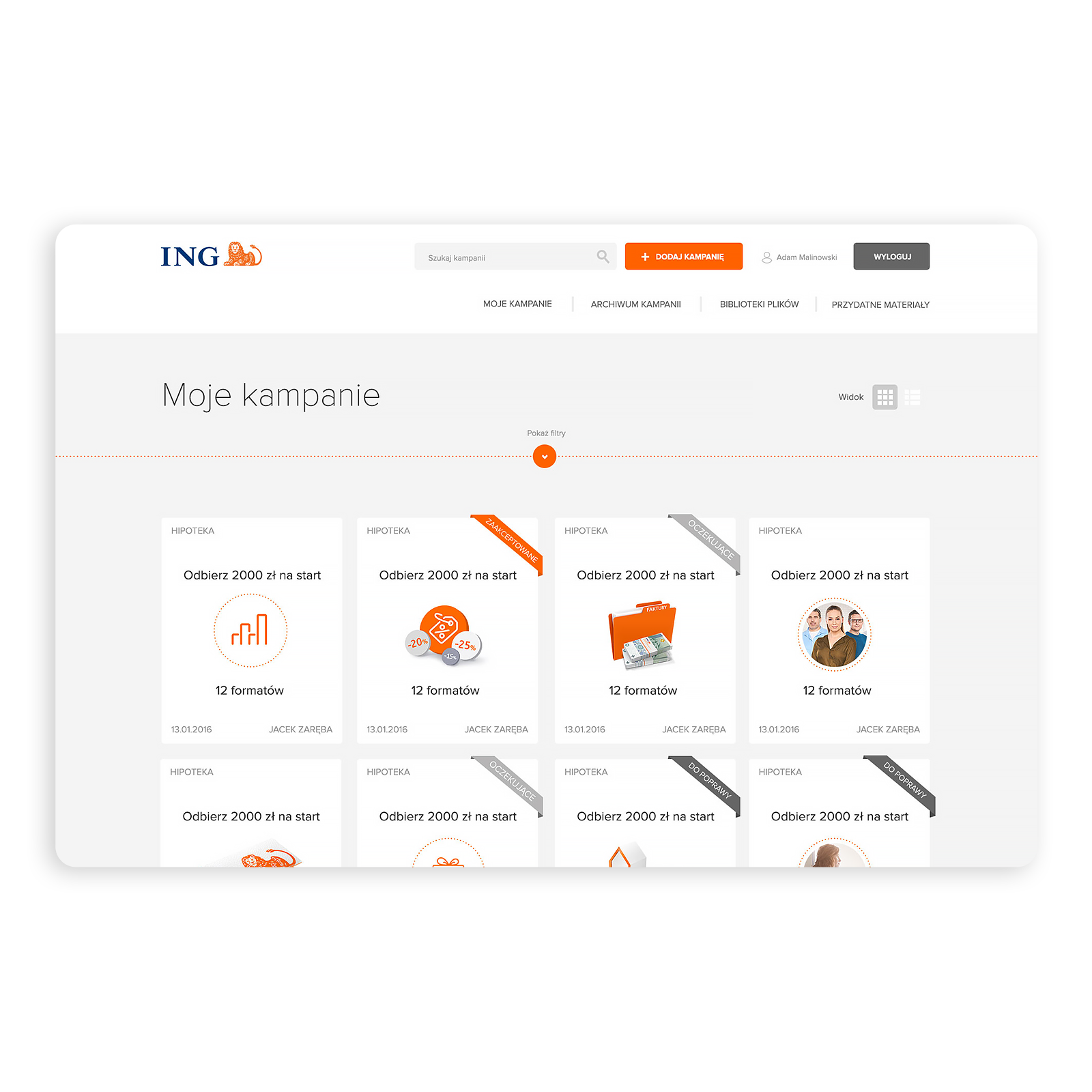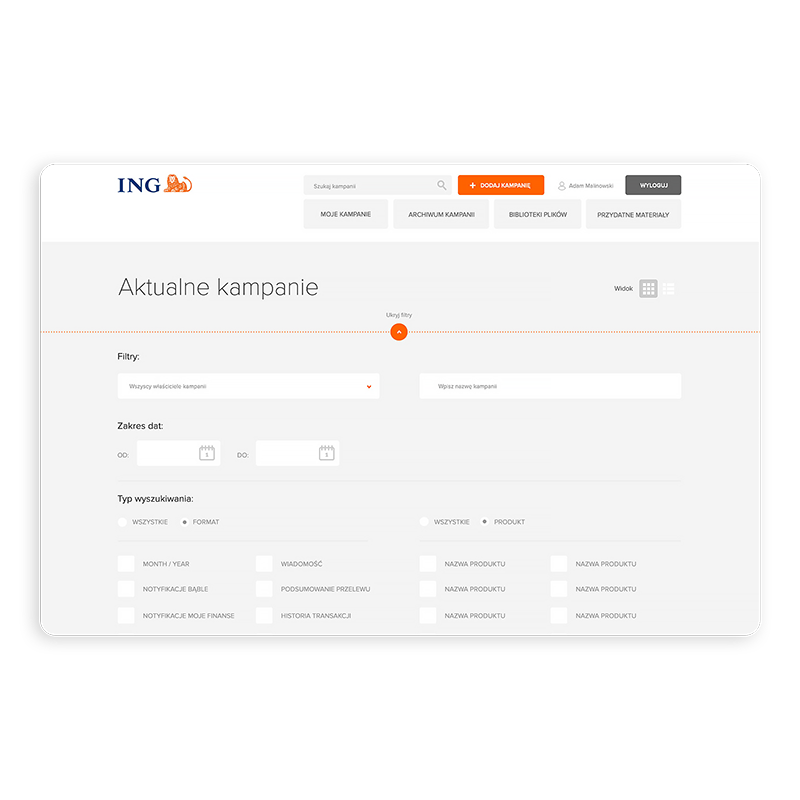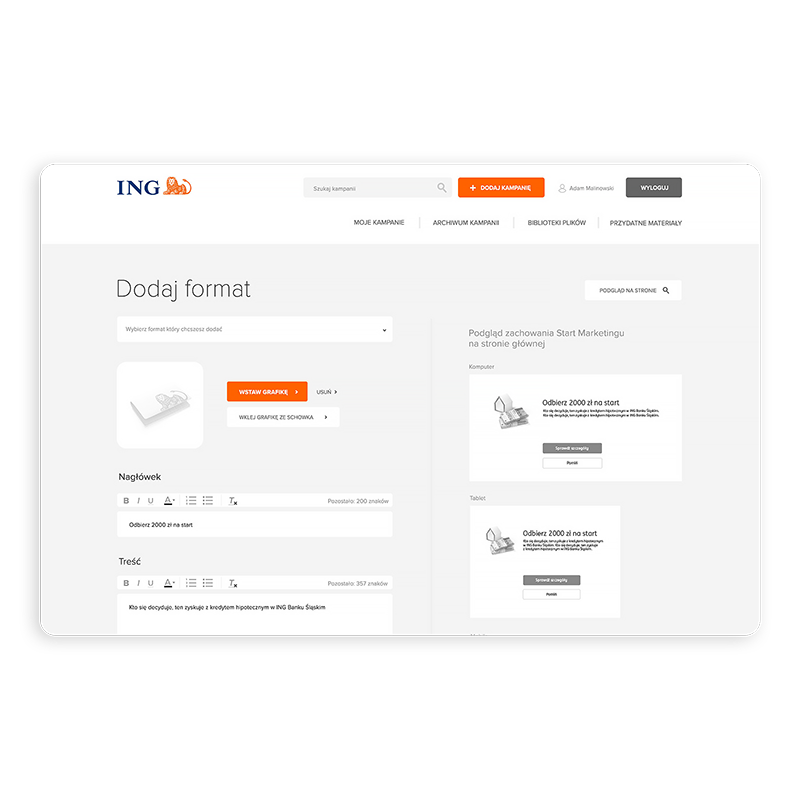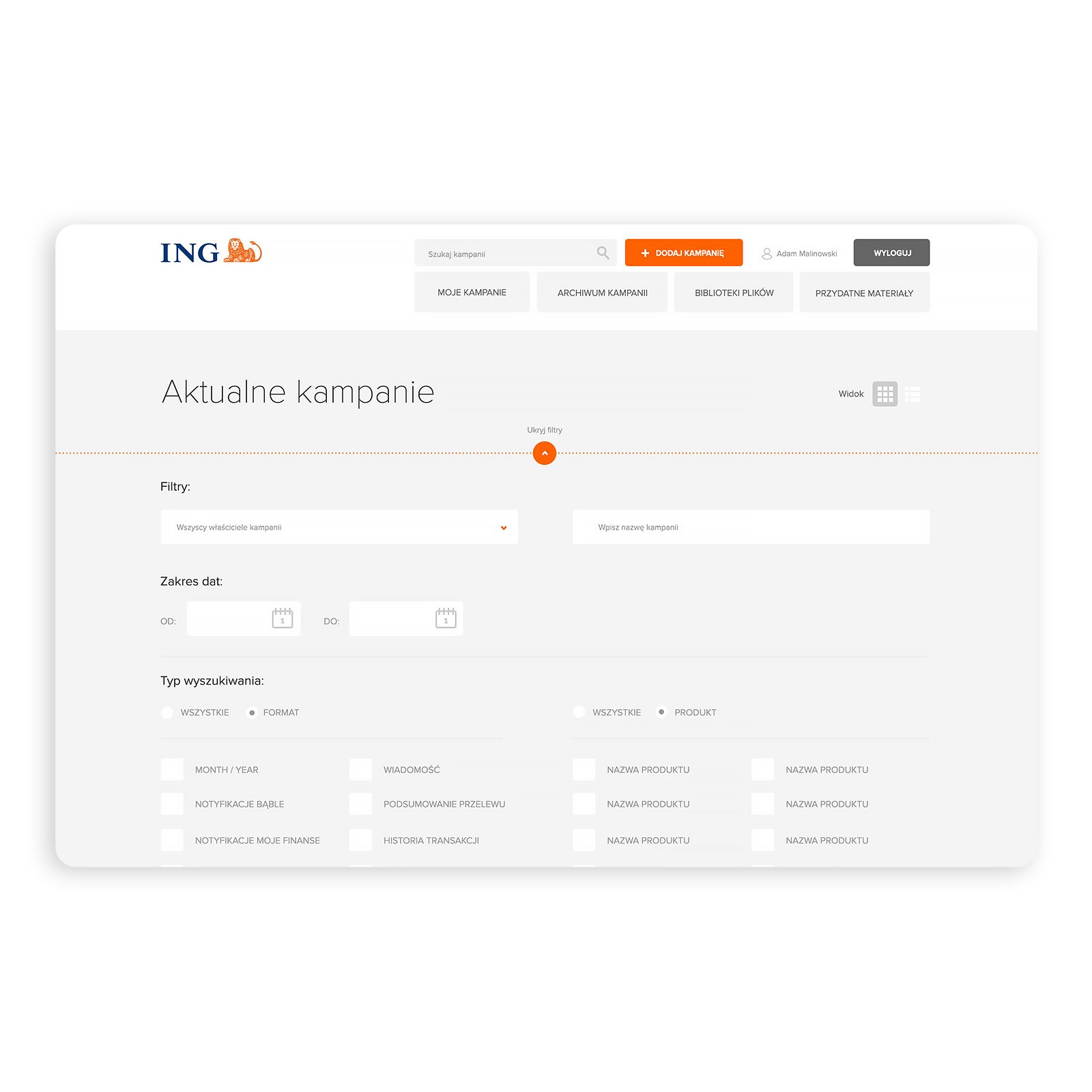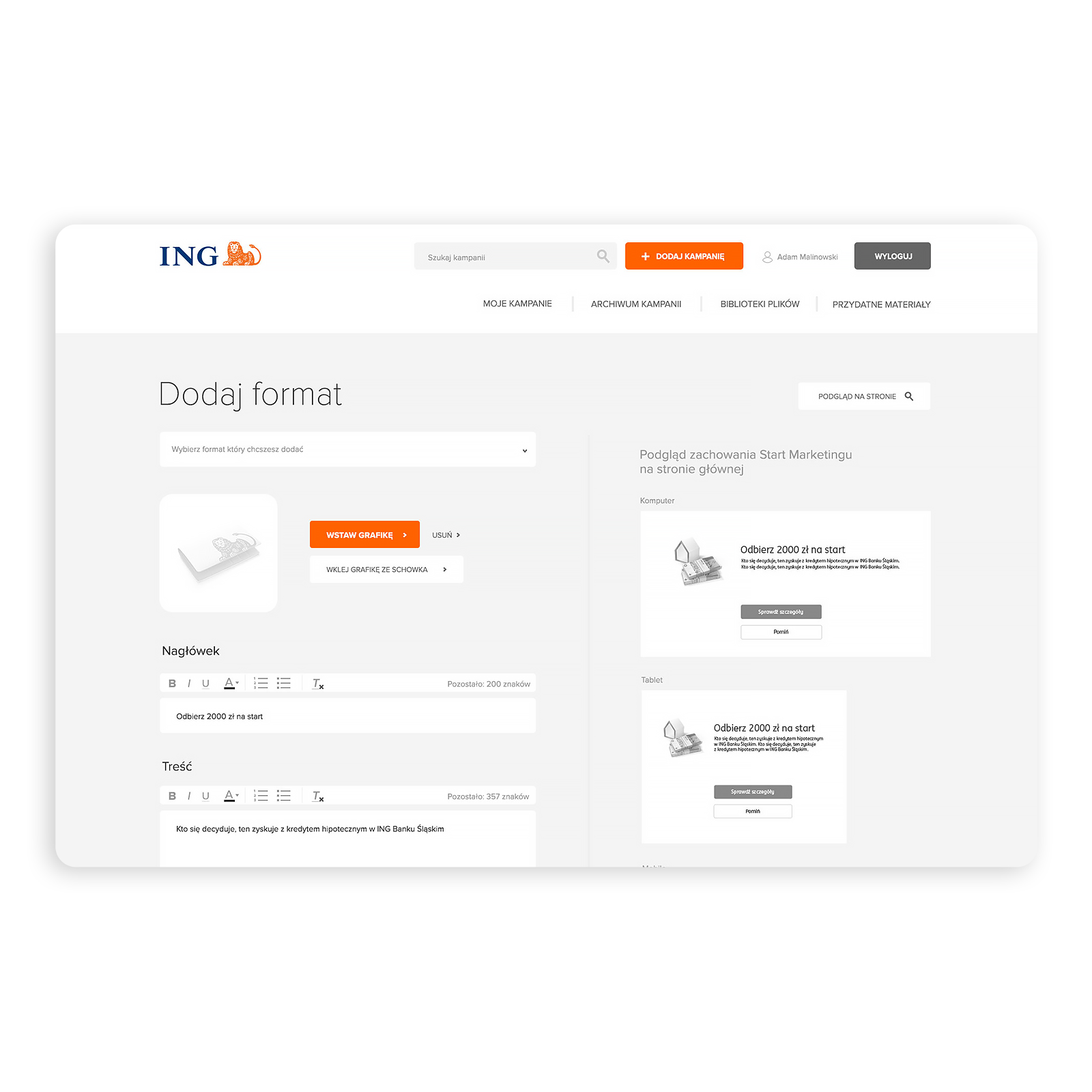 System for creating advertising creations
We helped ING, one of the largest banks in Poland, to develop a platform which enables to create media for web and mobile campaigns. We developed a tool people responsible for marketing campaigns can use to independently create banners and other marketing media in various versions, adapted to bank's website and mobile application. Additionally, the tool helps to manage campaigns and enables media exchange between managers.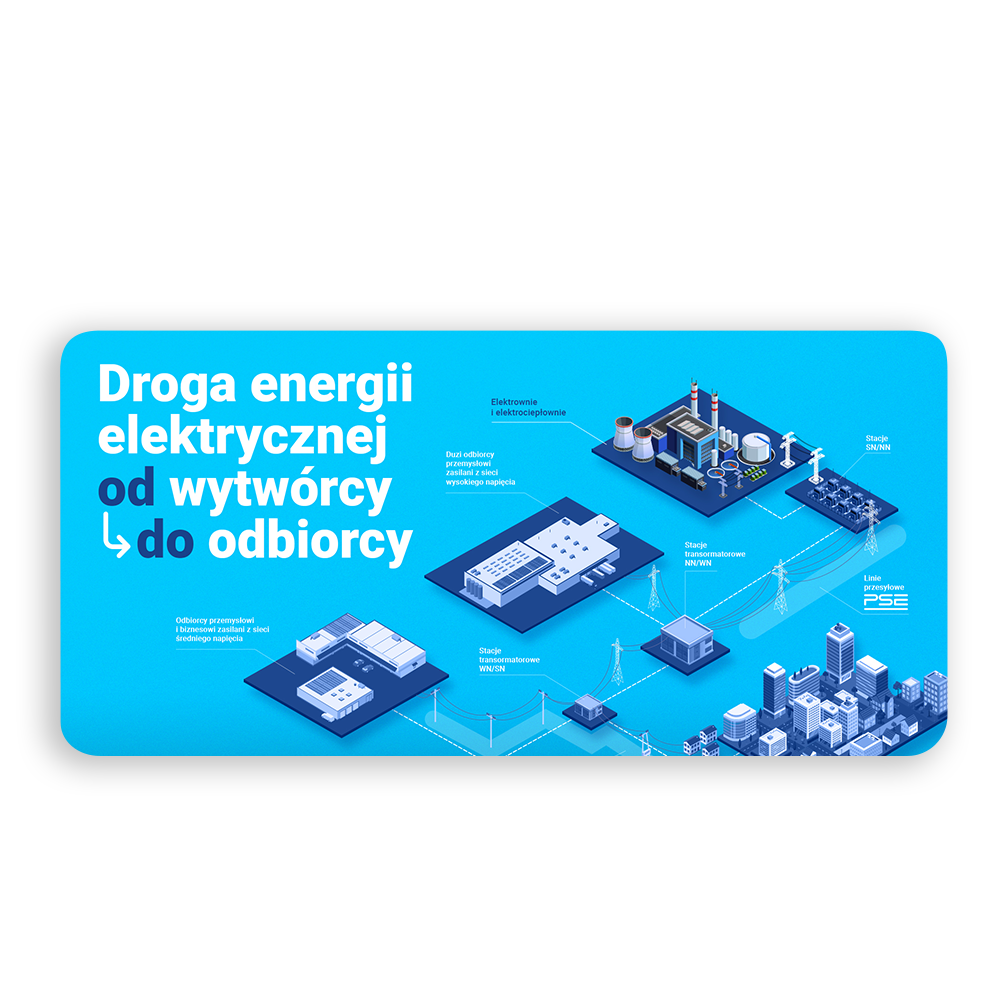 Interactive report of Polskie Sieci Elektroenergetyczne
In this project, we used high-quality video materials combined with 3D objects. Compared to last year's edition, the website contains more practical tools that improve navigation, and makes it easier to search for information and receive it. For the first time, the website was adapted to the needs of the visually impaired – not only did we implement the option of enlarging the text, but we also introduced a possibility to switch to the high contrast mode. There is also a speech synthesizer that converts text into speech.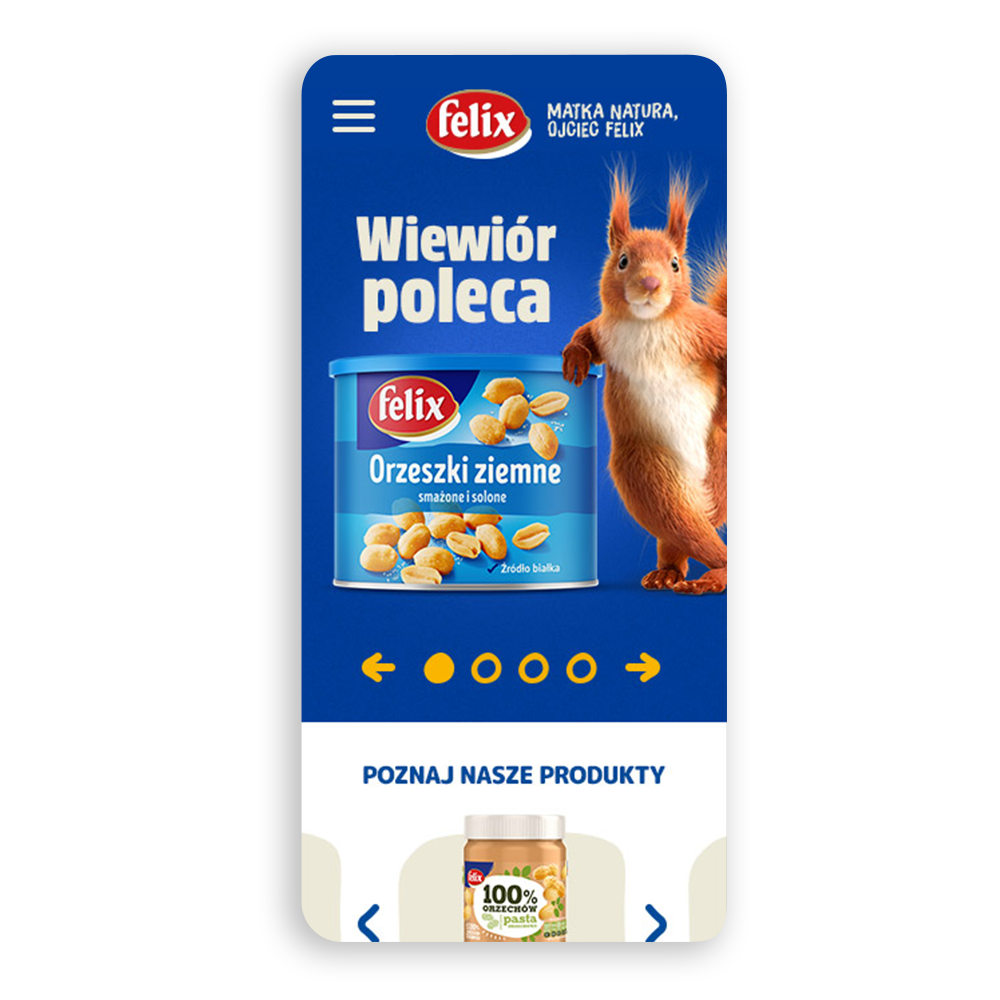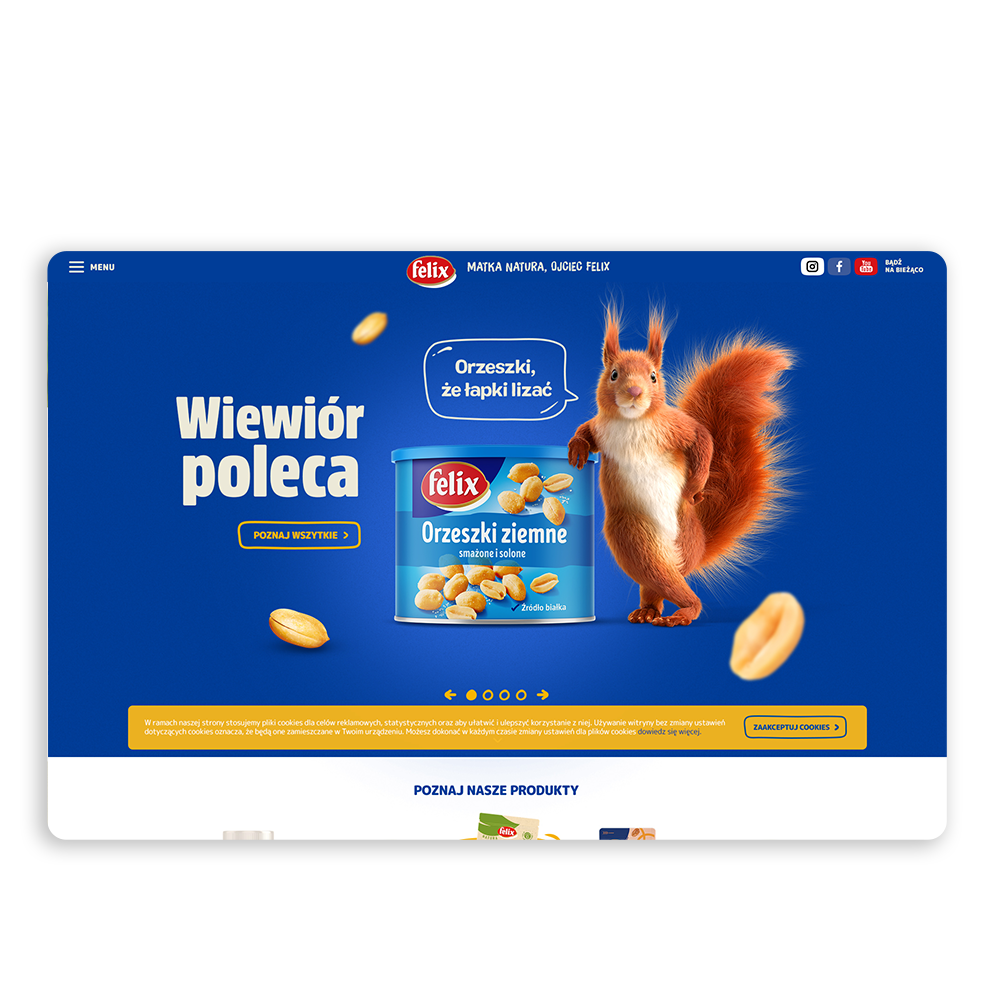 Presentation of the Felix brand product
In cooperation with the brand, we redesigned the website which harmonizes with their new packaging. We combined various internet hubs into one coherent portal. We focused on more transparent layout and RWD. We added a section with brand-related news and actions. We refreshed and breathed life into a "nutpedia" – a section dedicated to expanding knowledge about nuts. The website also features a new section which offers recipes based on the brand's products.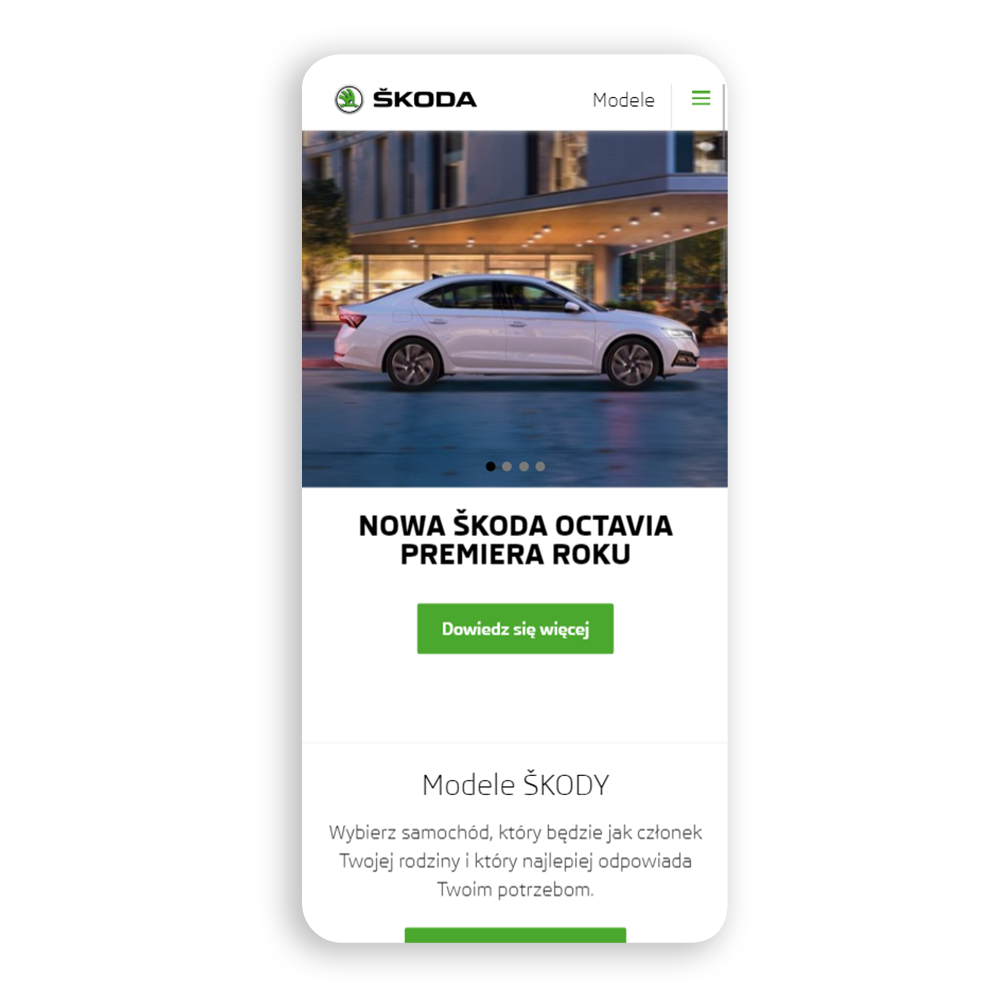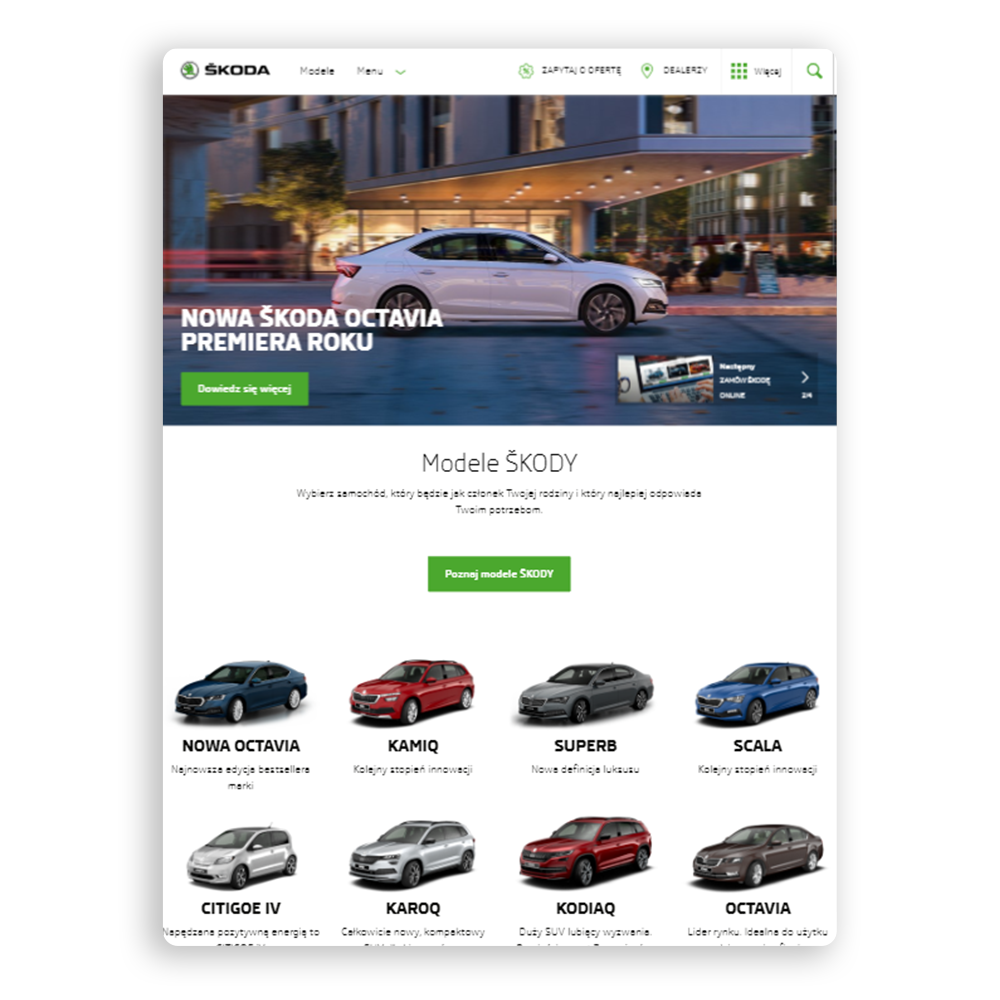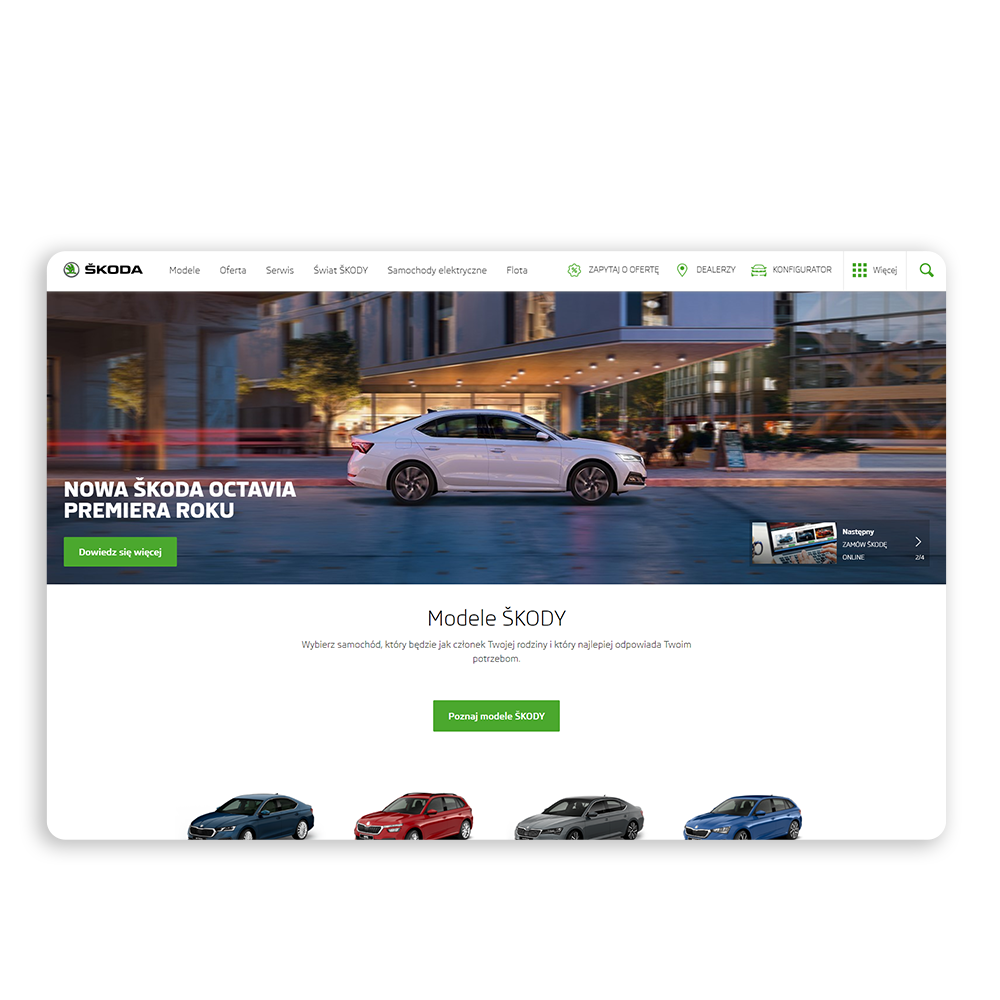 ŠKODA service optimization
We have been working with SKODA Polska for 12 years. Based on data analysis collected through Google Analytics and video session regarding users' behavior, we created prototypes for new content architecture. We used eyetracker to test new versions of the website screens. Our next step, after we launched the new version of the website, was its constant optimization based on the A/B tests, Google Analitycs quantitative data and HotJar qualitative data. Video materials from users' sessions on the website helped us understand which areas were problematic for our users and still required optimization.
These are still not all the projects we have done! On our blog, we constantly add case studies of projects that we have completed.
Are you looking for specialists who will turn your idea into a useful product?
Contact Wincenty!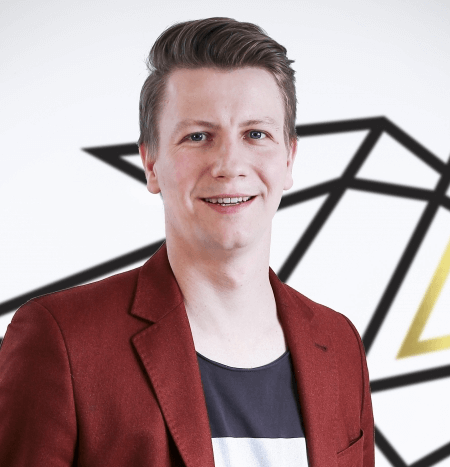 Wincenty Kokot
BUSINESS DEVELOPMENT DIRECTOR